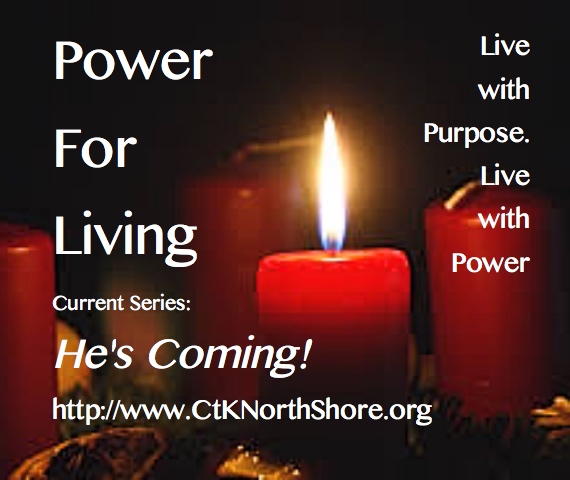 We can believe the Bible and that's a good thing. Because the Bible writers told us that Jesus would be born 2,000 years before it happened. This week, we're talking about Jesus being Judah's Scepter and the Lord's Shepherd.
If this program has you excited about the coming of Jesus, let us know. Write to Power For Living, c/o Christ the King Church, 4 Railroad Avenue, Suite 309, Wakefield, MA 01880. Would you consider becoming a patron of this program? Click the 'Become a Patron' button to find out how you can help. Your monthly support will help Power For Living and Christ the King Church continue to proclaim the life saving Gospel of Jesus to the world. Thank you so much and until next week, remember that Jesus is your Power For Living.
Nós podemos acreditar na Bíblia e isso é uma coisa boa. Porque os escritores da Bíblia nos disseram que Jesus nasceria 2.000 anos antes de acontecer. Nesta semana, estamos falando de Jesus ser o Cetro de Judá e o Pastor do Senhor.
Se este programa o empolgou com a vinda de Jesus, nos avise. Escreva para Power for Living, c / o Igreja de Cristo Rei, 4 Railroad Avenue, Suite 309, Wakefield, MA 01880. Você consideraria tornar-se um patrono deste programa? Clique no botão "Torne-se um Patrono" para descobrir como você pode ajudar. Seu apoio mensal ajudará o Power For Living e a Igreja de Cristo Rei a continuar proclamando o evangelho salvador de Jesus para o mundo. Muito obrigado e até a próxima semana, lembre-se que Jesus é o seu poder para viver.